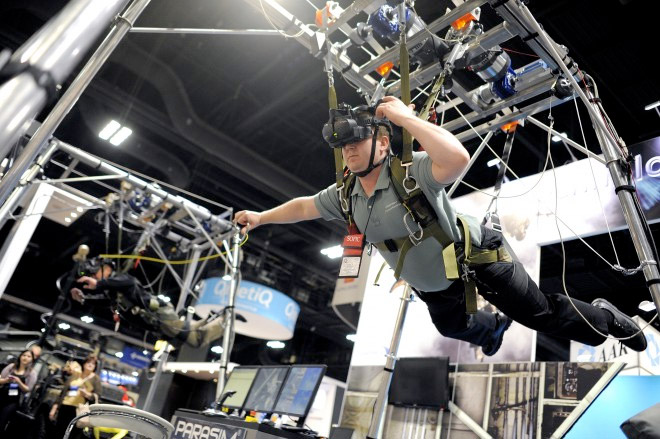 Is This the Future of Special Operations?
May 16, 2013 — For years, America's elite forces have known exactly what job No. 1 was: Kill or capture militants around the globe. But as America's major wars wind down, these special operations forces are looking to take on new missions: partnering up with local governments, stamping out brushfire insurgencies, and breaking up criminal gangs.
At the 2013 Special Operations Forces Industry Conference, these troops chewed over those new roles — while thousands of defense contractors looked to outfit the commandos with gear for their next battlegrounds. On display here: the "Parasim," which helps troops learn to jump out of airplanes the right away. No matter what the mission is, that's a skill special operators will need.